Our Barbershop's Service Menu
Whether you just need a quick touch-up or "The Whole Deal", we've got you covered — even cigars for special occasions. We offer scissor, straight-razor work, and styling for all types and textures of hair. Here at Dennis Barbershop, we're known for our old-school barbershop vibes, but whether you want a vintage, classic, or modern look, we can give you the style you're looking for. Book an appointment, relax in one of our leather chairs, and sip on a great whiskey or beer while we give you a fresh new look. Contact our North New Hyde Park barbershop today.
Our prices are changing for extra supply and safety to protect our staff and clients. Thank you for understanding and be safe! Due to COVID-19, all clients need appointments for their upcoming services.
A Barber Knows How To Cut Men's Hair
There are many places to get a haircut and shave, but a barber knows how to cut a man's hair — we do it every single day. If you've gone to a chain store that serves everyone, you probably have walked out with a haircut that looks good for the first week, but then grows out into a shaggy mess.
The problem is that most of the people who work at your average hair salon are not trained barbers, which means they aren't as well-trained with clippers. Cosmetologists are trained primarily with scissors and geared toward cutting and coloring women's hair, since that's the majority of their clientele. But a great barber uses clippers to give you a fresh, long-lasting look. If you've never been to a men's salon, schedule an appointment and discover the barbershop difference.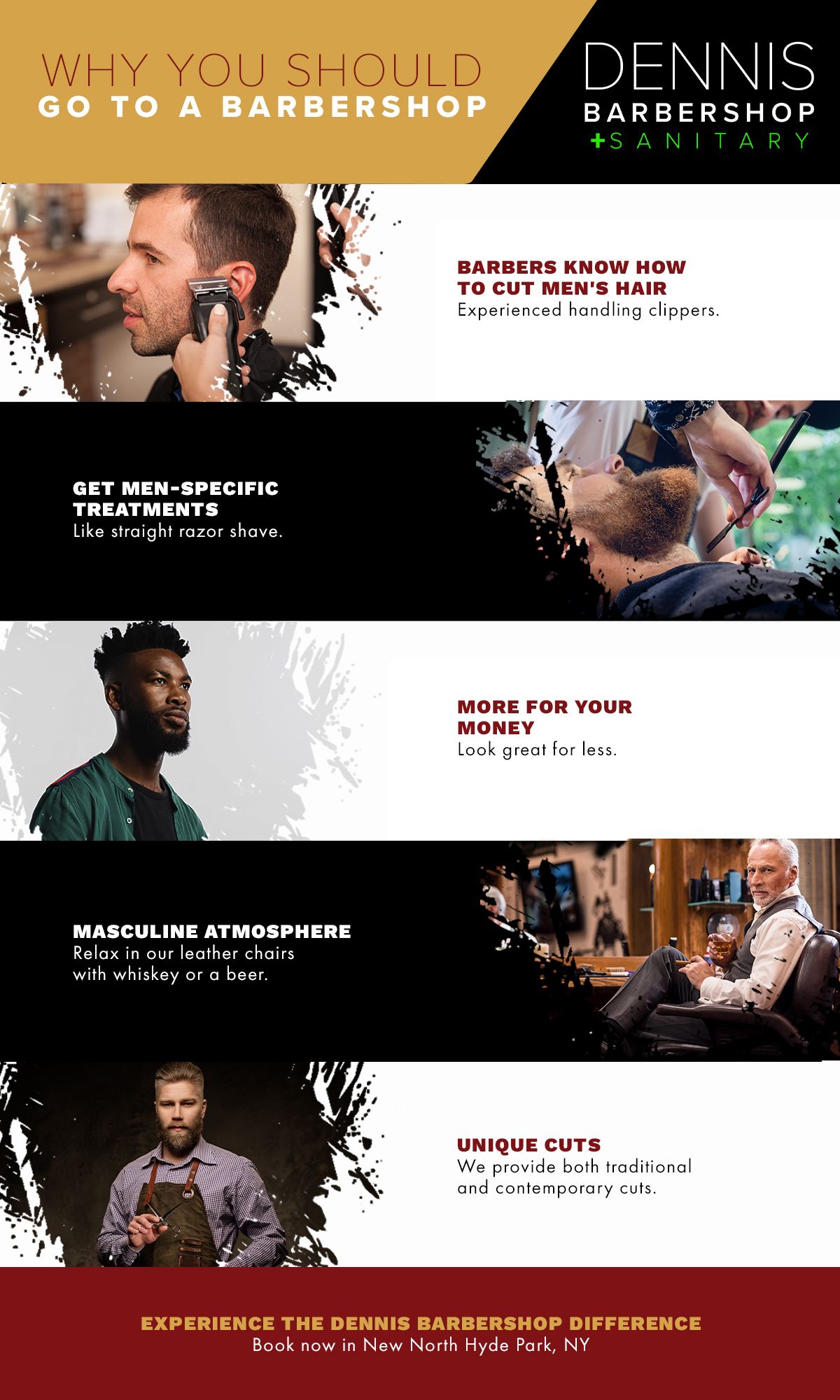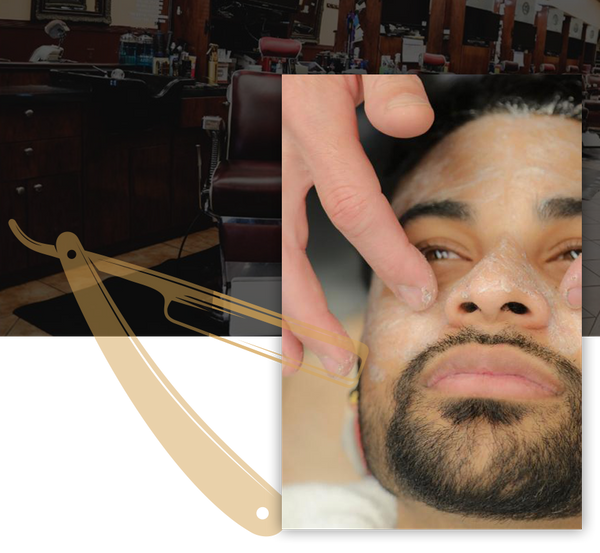 Enjoy An All-Male Atmosphere
Barbershops are full of tradition, and Dennis Barbershop is no different. They're places that hold history and specialize in great haircuts and great conversations. Men need traditions that bond them together, and a barbershop can do just that.
Many of our clients have been coming to our barbershop for years and have sat their sons down in the same chairs with the same barber. It's a great way to bond and care for yourself without sacrificing your masculinity.
Dennis Barbershop
If you're ready for a special haircut experience, visit our barbershop. We help you get pampered without sacrificing your masculinity. Step in, take a seat in our leather chairs and experience our old-school barbershop vibe together. Book an appointment in North New Hyde Park today.