Our Children's Services
We provide high-quality, enjoyable, and relaxed services for boys and toddlers. When our founder, Dennis Ibragimov, had his son in 2000 he realized that he couldn't find a local barbershop that could provide services, and memories, for his son. Since opening in 2005, we have given thousands of hair cuts to parents and their children, and we pride ourselves on giving you more than a haircut — when you visit our North New Hyde Park barbershop, you'll make memories that you and your child will remember for years to come. Book your appointment at Dennis Barbershop today.
Why Bring Your Child To A Barber?
There are plenty of places to go to get a kid's haircut, so why bring them to the barbershop? Giving your son a great haircut will not only make him look great but also help him feel better about himself. Plus, it's a great way to bond with your child and teach them about personal hygiene.
A great cut is also a way to express your personality, and going to a professional barber allows you to give them that opportunity. We know both classic and contemporary styles and can recommend the best choice for you and your son. If you're considering booking an appointment, bring your son along and get a cut together.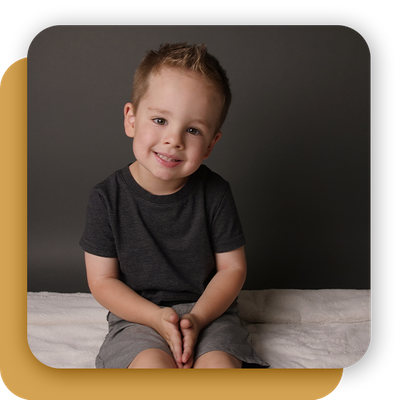 We Specialize In Kid's Haircut
Not all barbershops offer children's hair cuts, and we pride ourselves on providing our clients with the best barbering services for young people. Our team of barbers is highly trained and specializes in men's hairstyles, including haircuts for boys. Some children sit perfectly still in the barber chair for the first time, while others can be a bit more resistant. Barbers who specialize in kid haircuts know how to keep kids occupied during the haircut and even help them enjoy the experience. We believe going to the barber is a special occasion, and we hope that when you visit Dennis Barbershop you'll see that too.
Dennis Barbershop - Kids Barber Services
If you're ready for a truly unique and special haircut experience, visit our barbershop. We help you and your son get pampered without sacrificing your masculinity. Step in, take a seat in our leather chairs and experience our old-school barbershop vibe together. Book an appointment in North New Hyde Park today.